Plumber Gold Coast
Searching for Gold Coast plumbers that are blocked drain specialists?
Then the qualified and knowledgeable team at Reline Solutions are the Gold Coast plumber you need to call. We have extensive and in-depth experience when it comes to a huge range of blocked drain and drain repair scenarios, offering you peace of mind that you are dealing with qualified specialists every time. We assist both households and businesses with their drain plumbing needs, so give us a call today to find out more!
Book Drain Plumber Today
*Please note, we are blocked drain specialists and, as such, do not complete many general plumbing jobs such as fixing leaking taps etc.
Your affordable plumbers on the Gold Coast
Reline Solutions is your one-stop-shop when it comes to blocked drain plumbing all over the Gold Coast, ensuring no home or workplace has to deal with plumbing issues for longer than absolutely necessary. That is why we office industry leading and top quality workmanship and service in a prompt and professional manner, so you can get about your day without plumbing problems causing unnecessary disruptions.
Skilled commercial plumbers Gold Coast
If you are searching for a commercial plumber who specialises in blocked drains in almost any shape or size, we know what to do. We have extensive experience assisting businesses with a range of issues, ensuring the best outcome every time. We know that commercial plumbing is different to residential plumbing, and we take great care in ensuring every job is completed to the highest level every time. We wouldn't want out Gold Coast business suffering from drain plumbing issues, so why should you?
What can we provide to you as your Gold Coast plumber?
Fully qualified tradespeople.
Blocked drain experts.
The latest technology to get every job done effectively and efficiently.
Friendly and approachable team.
Years of industry experience and knowledge.
We don't just fix the problem - we also look to address possible future issues too.
We work with our customers in every way, from arranging the best time to attend your property or business to the most practical solutions to suit your plumbing needs.
We attend to jobs of all shapes and sizes - nothing is too big or too small!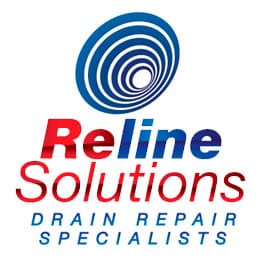 Reliable and affordable plumber Gold Coast
If you would like to know more about what kind of plumbing services that Reline Solutions can offer to your home or business, give us a call today on 0403 355 550 or complete an online quote form . We are the drain plumbing specialists you can rely on, so get in contact now!
We can help with your plumber issues in Gold Coast.