Drainage Solutions
Professional and durable drainage solutions
If you are in need of a comprehensive collection of drainage solutions for plumbing arrangements of all shapes and sizes, give the fully qualified team at Reline Solutions a call today. We offer a range of services including pipe relining, drain cleaning, drain repairs and plumbing inspections, ensuring you are never left in a messy drainage situation again. We service Brisbane, the Gold Coast, Sunshine Coast, Ipswich, and Toowoomba, so give our friendly staff a call today to find out more.
Book A Drainage Expert Today
What drainage solutions can we offer?
At Reline Solutions, we are specialists when it comes to drainage solutions for properties of all shapes and sizes, including:
Full pipe relining services.
Drain cleaning including high pressure water jetting.
Plumbing inspections unsing CCTV drain cameras.
Pipe and drain repairs.
Long lasting repeated blocked drain solutions.
Why employ a professional to provide drainage solutions?
Employing an industry expert, such as Reline Solutions, when it comes to a range of drainage solutions has various benefits including:
You know the job will be completed properly the first time, which saves you both money and time.
An industry expert uses the correct tools and equipment, offering you peace of mind that the job is done right.
A professional has likely seen a situation like yours before, which allows them to provide practical advice suited to your needs.
Many insurance companies require drainage work to be completed by an appropriately qualified tradesperson for cover to apply.
If there are any other underlying issues that need addressing, a professional can likely locate these a lot quicker and easier than you can.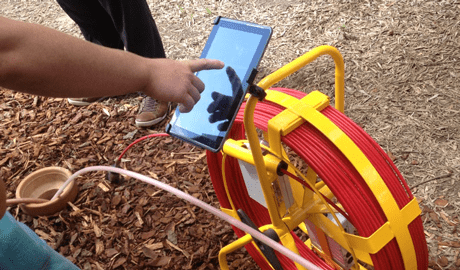 Why implement drainage solutions on your property?
No matter the type or size of your property, ensuring the proper drainage solutions are in place means you are preventing issues before they arise. Other benefits include:
Ensuring you are properly prepared for any increased water flow, such as in storm season.
Allowing for plumbing all over your property to work as it should, not just in select areas.
Saving you time and money both in the short and long term, as prevents issues whilst they are still small or before they even happen.
Ensuring that your plumbing remains in top working order for as long as possible, as well as extending out its life in some cases.
And this is just the beginning - give us a call to find out more.
Why choose Reline Solutions as your drainage solutions team?
We are fully qualified drain experts.
We have years of industry experience and knowledge.
We don't just fix the immediate problem - we also look to address possible future issues too.
We work in with what times suit you best.
We have all the latest technology to get every job done effectively and efficiently.
No job is too big or too small.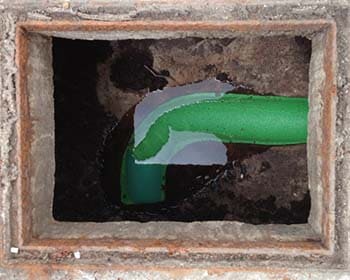 Speak to your local drainage solution experts today
If you would like to know about the drainage solutions we can offer for your property, or would like to speak to one of our qualified team regarding another drainage issue you may have, give us a call today on 0403 355 550 and we would be happy to discuss your needs.