Drain Repair and Pipe Repair
Long term fix for cracked and broken drains
Our team specialise in providing long lasting repairs for damaged, split, blocked drains or sewer pipes throughout south-east Queensland. Modern trenchless technology allows us to identify problems in your drainage system and repair them; all without the need to dig up the pipe, providing a cost effective solution for difficult to get to plumbing problems.
Most plumbers can dig up your existing pipe and replace it, but this isn't always the best solution. Especially if the pipe in question goes under permanent structures or you just don't want to deal with the mess and inconvenience involved in excavation. That's where no-dig pipe repairs come in handy. Even the most stubborn blockages can be cleared in a matter of hours. And if your drain is cracked or broken, it will still be fixed in a few hours. Get your drain fixed fast. Book our reliable plumbers now.
BOOK PIPE REPAIRS TODAY
Pipeline Rehabilitation Solutions in South-East Queensland
We have several different no-dig pipe fix solutions available and each has its own purpose.
Pipe Patching
This involves inserting a specially designed patch, which has been impregnated with an epoxy resin, inside the pipe with a DrainPacker and then inflating it into place. This is then allowed to cure to create a strong, long lasting pipe repair solution - all without digging.
This method is ideal for a pipe which only has a small area of damage.
Find out more about pipe patching.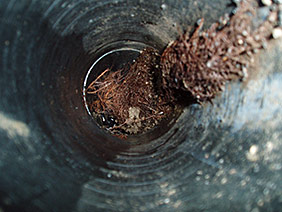 Inversion Pipe Relining
The inversion process requires a pipe liner to be impregnated with an epoxy and then blown into the broken pipe with a special machine that inverts the liner as it is fed into the drain. This liner is then cured and any junctions etc cut out to give you a drain which is as good as new.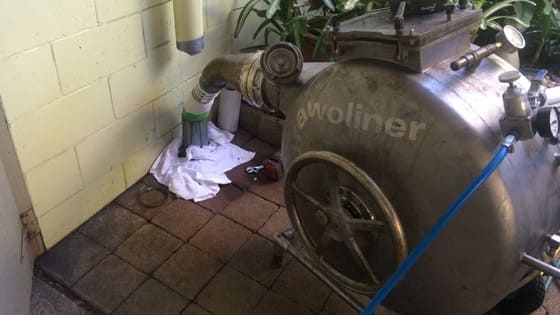 This process is excellent for pipes between 40mm and 225mm as well as those with several bends or junctions.
Find out more about inversion pipe relining .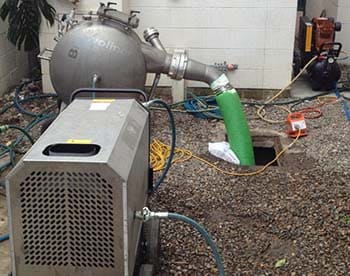 (GFRP) Glass Fibre Reinforced Plastic UV Liner
This is a structural liner that is pulled into position in a pipe and then cured using UV light. It is designed for large straight pipes between 150mm and 1350mm, so is perfect for large diameter drains like sewer or stormwater pipes.
Find out more about GFRP UV Pipe Relining .
What type of pipes/drains can be patched or relined?
Reline Solutions are experts in drain and pipe repairs. We can repair all types of pipes like:
PVC
Metal
Clay
Concrete
Iron
Steel
Fibreglass
Sewer and stormwater pipes or drains
Pipes with bends and junctions
Pipes with size between 40mm to 1350mm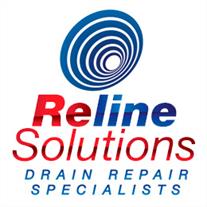 Pipe Repair Specialists South-East Queensland
These processes are especially useful for drains with recurring blockage issues as they all provide long term repairs, often lasting more than 50 years, meaning you don't have to get the pipe cleared every 6 months.
For long-lasting drain and pipe repairs, contact our team on 0403 355 550 or complete our a quote request form today. Get your blocked or cracked drain fixed permanently!