Drain Plumber Toowoomba
Looking for reliable blocked drain plumbers in Toowoomba?
Reline Solutions are the ones to call. We have extensive experience with clearing blocked drains using no-dig pipe relining technology, drain cleaning, and plumbing inspections. From tree root intrusions to smelly blocked drains and sewers and almost anything in between, our blocked drains plumbers can attend to all your residential and commercial plumbing needs promptly and with the highest level of professionalism. Get in contact with us below to find out more.
Book Drain Plumber Today
Please note, we are blocked drain specialists and, as such, do not complete many general plumbing jobs such as fixing leaking taps etc.
Clearing all types of blocked drains
We cater to all requirements from small residential, large commercial jobs to major council works. Our experienced Toowoomba blocked drains specialists can clean all types of drains including:
Blocked toilets and urinals
Clogged sinks, bath, shower and vanity drain
Drainage plumbing services Toowoomba
Our services include:
CCTV Sewer camera inspections
Drain cleaning using high-pressure water jetter
Leak detection
Sewer drains cleaning, repairs and rehabilitation
Stormwater drains repairs and cleaning
Routine maintenance
Residential, Commercial and Industrial Drainage Solutions
Commercial drain plumbers Toowoomba
If your workplace is in need of blocked drain or drain repair assistance, we know what to do. Our team of commercial plumbers can help businesses of all shapes and sizes with a range of drainage problems, using top quality tools and equipment to ensure effective and efficient solutions to every plumbing issue. We also complete a job within the times that you request, ensuring the least amount of disruption to you, your customers and your employees.
What benefits can Reline Solutions offer as your Toowoomba drain plumber?
There are a range of advantages to choosing Reline Solutions as your plumber in Toowoomba, including:
Prompt and professional service
Qualified plumbers with extensive industry knowledge
Industry leading technology and equipment
Blocked drain and drain repair specialised experience.
A company that is willing to work with your business or household to ensure the job is carried out at your convenience
We try to cause a minimal amount of disruption whilst completing work.
No job is too big or too small
Pipe relining experts serving South-East Queensland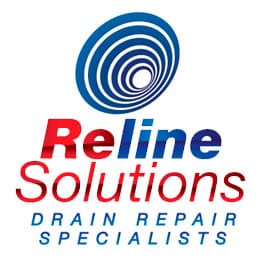 Your trusted local drainage plumbers Toowoomba
If blocked drains, damaged sewer or stormwater drains are causing issues for your home or workplace, give Reline Solutions a call on 0403 355 550 or complete an online quote form today.
We can help with your plumber issues in Toowoomba.