Plumber Sunshine Coast
Top quality Sunshine Coast drain plumbing specialists
If you are in need of a Sunshine Coast plumber who specialises in blocked drains and drain repair, give Reline Solutions a call today. We are a group of fully qualified professionals who are passionate about what we do and are driven to provide practical solutions to all our customers, each and every job. Whether there is a small issue or a large problem (or anything in between), our plumbers know what to do and use the latest technology to complete the task at hand. Get in contact today to find out more.
Fix the Problem, Not just the Symptom
*Please note, we are blocked drain specialists and, as such, do not complete many general plumbing jobs such as fixing leaking taps etc.
Expert plumber Sunshine Coast services
The Reline Solutions plumbing team offer a range of blocked drain and drain repair plumbing services all over the Sunshine Coast, offering peace of mind that you are dealing with plumbers with extensive industry knowledge and experience. We aim at addressing the cause of the problem, not just the symptoms, providing long-term solutions instead of short-term fixes to every issue we encounter.
Professional commercial plumbers Sunshine Coast
Reline Solutions don't just help households… we assist businesses too! If your workplace is experiencing problems with blocked drains or are in need of drain repair support, give our friendly technicians a call today. We understand the importance of properly functioning plumbing at work, just like at home, so we complete every job in a prompt and professional manner and with the least amount of disruption possible to you and those around you.
Qualified Sunshine Coast plumbers
The plumbers at Reline Solutions are all fully qualified drain experts who take great pride in their jobs and their workmanship, meaning you will get top quality service each and every time. We are prompt, polite, friendly and experienced, which allows us to provide industry leading solutions to a large range of problems. We love our jobs too!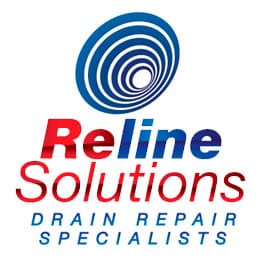 Local plumbers the Sunshine Coast can trust
If you are a home or business that require plumbing assistance, or would like to speak to one of our friendly team members regarding any other drainage situation, give Reline Solutions now on 0403 355 550 or complete an online quote form . Our technicians are on hand to help with all your blocked drain and drain repair needs, so contact us today.
We can help with your plumber issues in Sunshine Coast.