Plumber Lockyer Valley
The Lockyer Valley plumber with blocked drain expertise
If you are in need of a plumber in Lockyer Valley who is a blocked drain expert, look no further than Reline Solutions. We are your local drainage plumbing professionals, with years of experience and knowledge when it comes to both blocked drains and drain repair. No job is too big or too small, with our plumbing technicians able to help with a wide variety of drainage issues all across Lockyer Valley. Give us a call or complete the below for more information today!
Get a Blocked Drain Plumber Lockyer Valley
*Please note, we are blocked drain specialists and, as such, do not complete many general plumbing jobs such as fixing leaking taps etc.
Reliable plumber Lockyer Valley
Whether you are trying to clean a blockage in a stormwater drain or you have found a sneaky tree root which is causing plumbing issues (or something a little different altogether!), we can assist. We have top quality technology and systems to address a huge variety of drain clogs and repairs, allowing us to provide effective and efficient service for every job we complete.
Qualified drainage plumber Lockyer Valley team
Our plumbers are fully qualified professionals, offering you peace of mind that you are dealing with experienced drain specialists. We know how to address an extensive range of problems properly and professionally, ensuring the least amount of mess and disruption to you, your home, your business and those around you. We also respect your property as if it was our own and use our industry knowledge to suggest practical solutions, so give us a call to find out how we can help.
Residential and commercial plumber Lockyer Valley
The team at Reline Solutions assist both homes and businesses with their blocked drain and drain repair needs. We understand that households and workplaces have differing plumbing requirements, meaning a 'one size fits all' approach just isn't suitable. That is why we address each job on a case-by-case basis, ensuring the appropriate options are considered for each task completed. This allows us to provide solutions specific to you and your needs, ensuring the best outcome for you, your household and/or your business.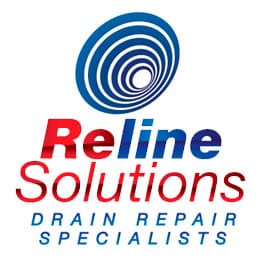 Skilled local plumbers Lockyer Valley
For further information about how Reline Solutions can help with all your drainage plumbing needs, give us a call on 0403 355 550 or complete an online Booking Form now. Don't suffer with plumbing issues for longer than you have to - get in contact today!
We can help with your plumber issues in Lockyer Valley.