Industrial Pipe Relining
Suffering from recurring blocked drains?
Reline Solutions are specialists in trenchless pipe relining, offering a wealth of experience working with industrial businesses throughout Brisbane and south east Queensland. We understand the importance of maintaining minimal disruptions to daily operations and will work around your businesses production or work schedules to ensure the drain repairs are carried out when it suits you.
We have invested in the latest trenchless technology equipment to provide your business with 'no dig' solutions to all your drain issues.
Book A Pipe Relining Expert Today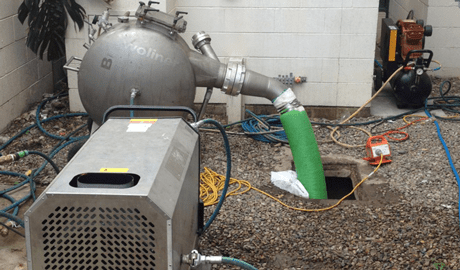 Industrial pipe repair specialists
We have worked with a wide variety of industrial businesses our team will work around your operating hours and look for the best solution with the minimal impact. We have worked with:
factories
warehouses
manufacturing operations
workshops
plants and
many other industrial facilities.
Why use our team?
Unlike traditional plumbers who fix leaking taps and install toilets, we will only offer drain repair solutions. Reline Solutions have invested in the worlds' leading 'no dig' technology and equipment, our staff receive specialist training to provide your business with the best long term solution available.
We can inspect your drain to identify what is causing the blockage, clear the blockage, and then carry out repairs to the pipe so it doesn't block again; all without digging up your property.
Don't call a plumber to half fix your blocked drains when you can call the drainage experts.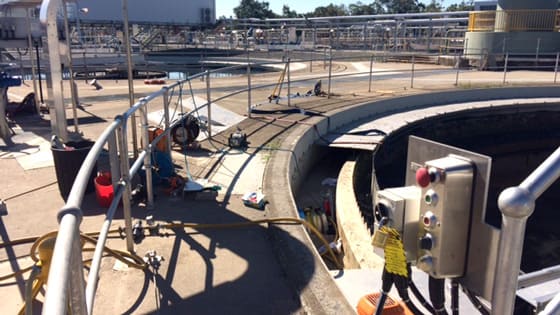 Benefits of pipe relining
Clearing a blockage out of a drain is only the beginning. That's because the actual blockage is only a symptom of an underlying problem. This could be a cracked pipe with root intrusion, a collapsed drain, or damage to the pipe lining.
If these problems aren't fixed, you can be sure that your drain will block again and again in the future.
Reline Solutions can clear any blockage, even seemingly solid clogs, and then reline your pipe with a strong long lasting pipe liner. In fact, the pipe lining we use has an engineered design life of 50 years. This means that your pipe will be as good as new, and more importantly, problem-free for years to come.
Some of the drain and pipe services we offer include:
Industrial pipe relining Brisbane and SEQ
Contact Jason at Reline Solutions on 0403 355 550 , or complete our online quote request form, for a diagnosis and quote on your industrial pipe relining.