Drain Plumber Strathpine (4500)
Experienced & reliable drainage plumber in Strathpine
Reline Solutions are the blocked drain and drain repair plumber you need in Strathpine, with years of industry experience and knowledge allowing us to provide top quality service and advice. We can help with jobs both large and small, ensuring that you don't have to deal with a drain issue alone or for longer than absolutely necessary. Get in contact today to find out more.
Book Drain Plumber Today
Please note - we are blocked drain specialists and, as such, do not complete many general plumbing jobs such as fixing leaking taps etc.
Skilled commercial drainage plumbers Strathpine
If your business is having drainage problems, gets in contact with Reline Solutions today. We have the tools and equipment to assist with all your blocked drain and drain repair needs in all shapes and sizes across Strathpine. We know how disruptive drain plumbing issues can be to your workplace, your customers and your employees, which is why we always work promptly, professionally and within the times suitable to you to get any job done.
Local residential drain plumbers Strathpine
Sometimes the drainage in your home can be a little tricky… or just downright messy. That is when Reline Solutions can step in and help. We assist households in fixing blocked drains and offering drain repair options that suit almost any situation. From a tree root in the pipes to a smelly blocked drain, we have the tools and knowledge to get the job done right the first time.
Knowledgeable drainage plumbers servicing Strathpine
At Reline Solutions, we take great pride in being one of the most trusted drainage plumbers in Strathpine. Our team of plumbers are some of the best in the business, with speciality experience when it comes to blocked drains and drain repair. We don't just look at the short-term fixes either - we find the source of the issue, as well as look at the symptoms and suggest practival solutions as part of a long-term resolution.
Great reasons to choose our drain plumbing team in Strathpine
There are a range of plumbers available all across Strathpine, so why choose Reline Solutions as your drain plumbing specialist?
We are fully qualified, licenced and insured.
We can carry out our works when it has the least impact on you, your home or your business.
We have actual hands-on experience in the industry.
We have the latest technology and systems to allow top quality solutions.
No job is too big or too small.
We are passionate about what we do and are driven to provide the best possible solutions to all our customers.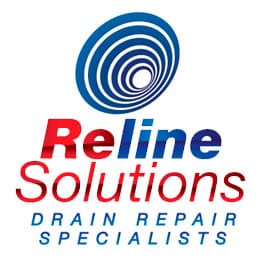 Your local Strathpine drain plumbers
If you would like some more information regarding the services that Reline Solutions offer across Strathpine, or would like to arrange for one of our technicians to attend your home or business, give us a call now on 0403 355 550 or complete an online quote form today.